Aquaponics Update, Part Deux
I purchased a motherload of hydroton–little clay pebbles to house the friendly bacteria and to provide something for plant roots to grab on to.  I purchased 50L of the stuff, the brand was Mother Earth.
This is what the stuff looks like: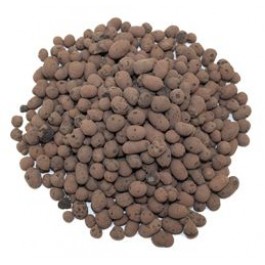 I purchased it from Urban Organics.  Check out their Facebook page.  Here is their contact info:
Urban Organics, LLC
Open Tue-Sat 11am-5pm
2217 East Canal St.
Picayune, MS 39466
Phone: 504-352-4709
Email: urbanorganicsnola@gmail.com
And here is a video of my setup with the hyrdoton: